"Darren Yaw and wife, Judie Yaw, are both avid travellers. They enjoy travelling around the world together in search of the best destinations to share to their friends and family. They have been in countless countries around the world but they both share the same sentimental affection towards travelling to Cambodia. They spent their honeymoon in Cambodia and instantly fell in love Cambodian culture. Here his wife Judie reveals their favourite sights to see."
I remember the first time Darren and I stepped foot on Cambodia. Although it was a short plane ride from Malaysia, the minute I breathed the air when I stepped out of the airplane, it was unlike anything I've ever experienced. I instantly fell in love with the atmosphere. And I can safely say the same for my lovely husband, Darren. I could see the change in his expression when he first saw Phnom Penh, Cambodia from the plane. The excitement in his eyes could light up a whole airport runway. Okay so here are our favorite spots in Cambodia!
1. Sacred Temples of Angkor Wat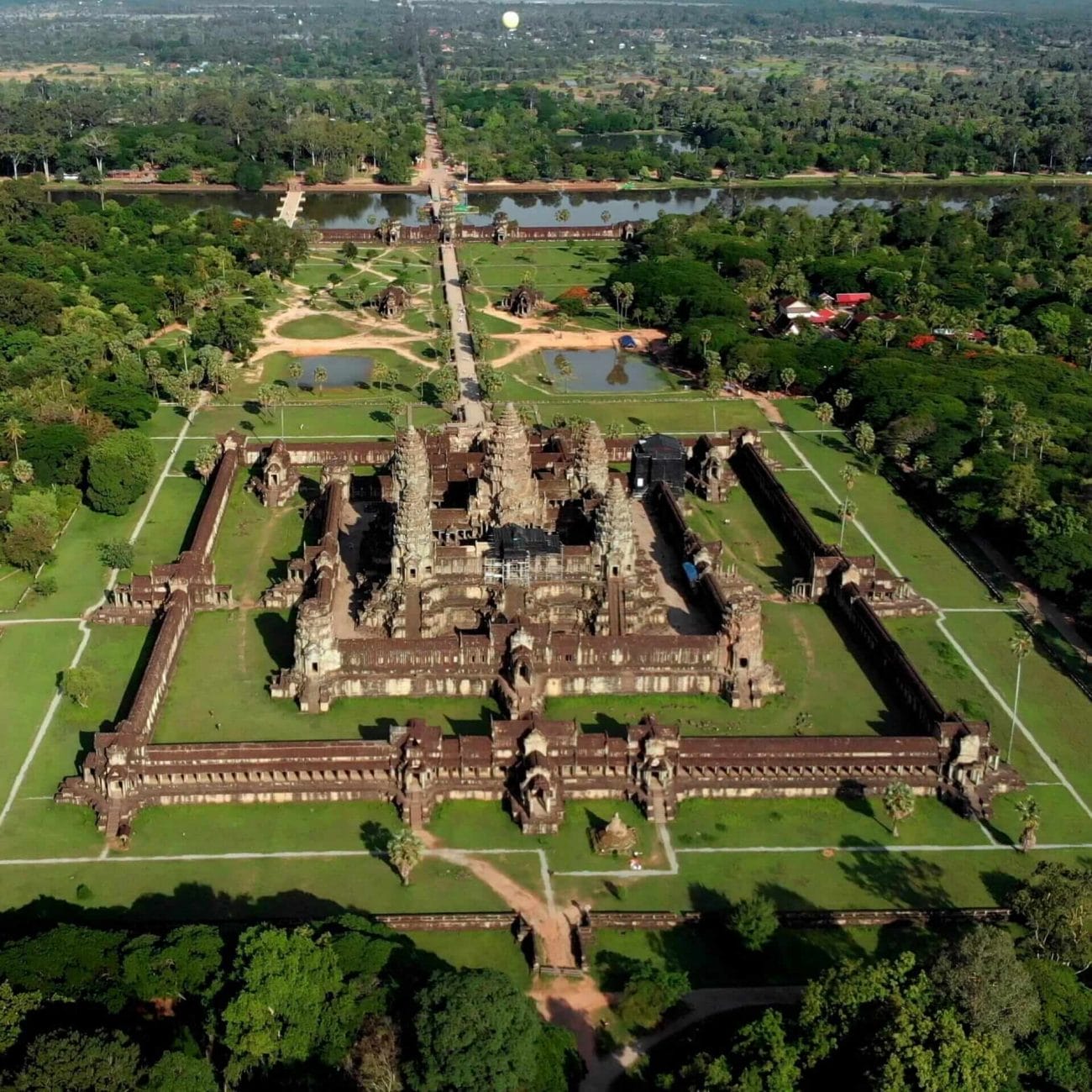 Darren Yaw's favourite historical site in Cambodia: Temple of Angkor Wat
Photo credits – Taken from https://hiddenarchitecture.net/angkor-wat-temple/
Firstly without a doubt a must visit spot for everyone is the temples of Angkor. Rich with history and architecture, Darren and I were at awe of how beautiful it was. We spent days admiring the ancient ruins. Seeing the temples bathed in warm colours during sunset is amazing and not to be missed.
2. Bokor Hill Station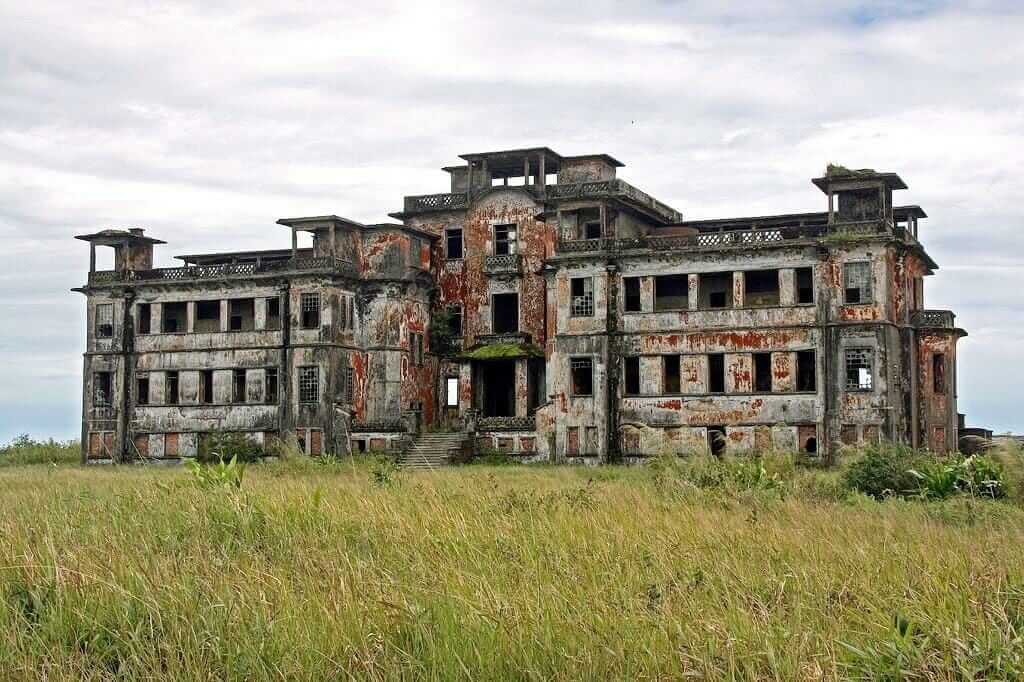 Cambodia's historical hidden gem
Photo credits – Taken from https://www.tripzilla.com/bokor-hill-station-cambodia/71850
A hauntingly beautiful building. I kept holding on to Darren's arm when we entered the hall. Even so, I was still admiring the historical state of the building. Although the atmosphere was a little creepy, Darren and I were loving the thrill of being in what seemed to be an abandoned hotel.
3. Otres Beach
Darren Yaw's favourite beach in Cambodia: Otres Beach
Photo credits – Taken from https://www.tripzilla.com/bokor-hill-station-cambodia/71850
Living in the city in Malaysia, sometimes it is hard for us to visit the beach. This wasn't the case when we went to the Cambodian capital, Sihanoukville. With such lively atmosphere and warm waters, Darren and I have spent many afternoons sun bathing and playing a little volleyball with the locals.
4. Banteay Chhmar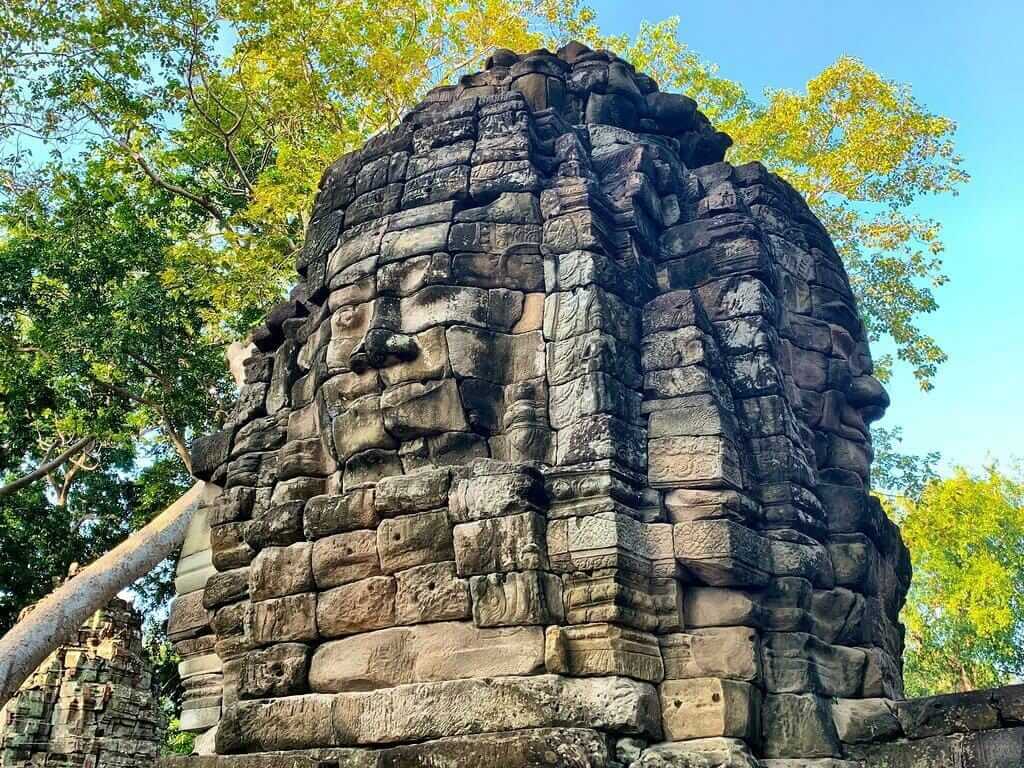 Darren and Judie Yaw love the many faces of Banteay Chhamr, Cambodia.
Photo credits – Taken from https://www.tripadvisor.com.my
Just a 3 hours drive from Angkor Wat, you will arrive at another similarly exotic and historical site. There are a lot of symbols and patterns on building walls. It was very cultural and it felt like we were in a distant land across the universe!
5. Sambor Prei Kuk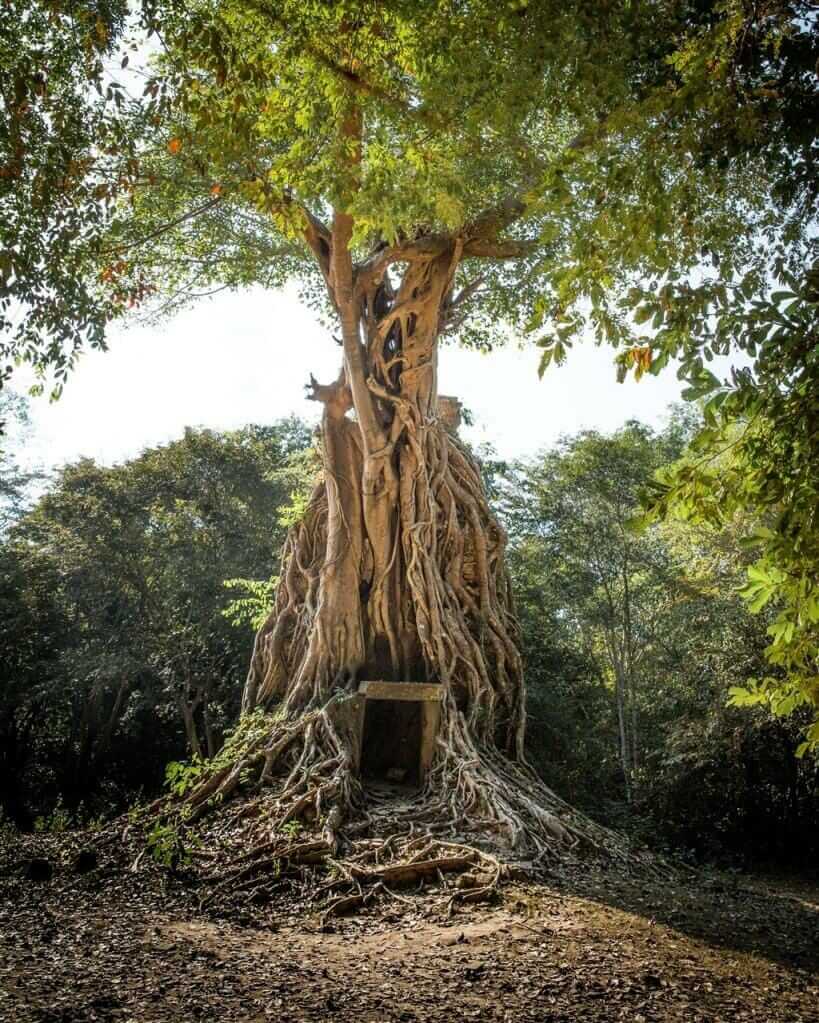 Darren Yaw loves this shrine under the tree in Sambor Prei Kuk, Cambodia.
Photo credits – Taken from https://kevinstandagephotography.wordpress.com
Speaking of distant lands, this scene here felt like it was straight out of a fictional novel! The journey here was quite adventurous, however the tree and the little shrine inside was amazing to say the least. We were told by the villagers living nearby that the shrine under the tree had a significant historical landmark, and we wanted to see it in person! It was so moving to see such a cultural phenomenon kept in such a beautiful state.
6. Pou Lung Village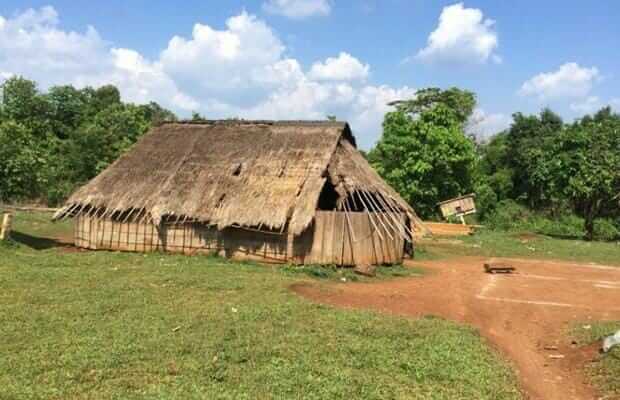 The kind and lovely villagers of Pou Lung Village loved having Darren & Judie Yaw around.
Photo credits – Taken from https://visitcambodiatravel.com
Here in Mondulkiri, Cambodia, is a unique undisturbed tribe of the indigenous people of Pou Lung. Darren and I were as thrilled to encounter them as they were with us. I guess they like tourists? Nonetheless, it was very interesting to spend time with people without modern technology suffocating their lives. They were very peaceful and very kind!
7. Prasat Preah Vihear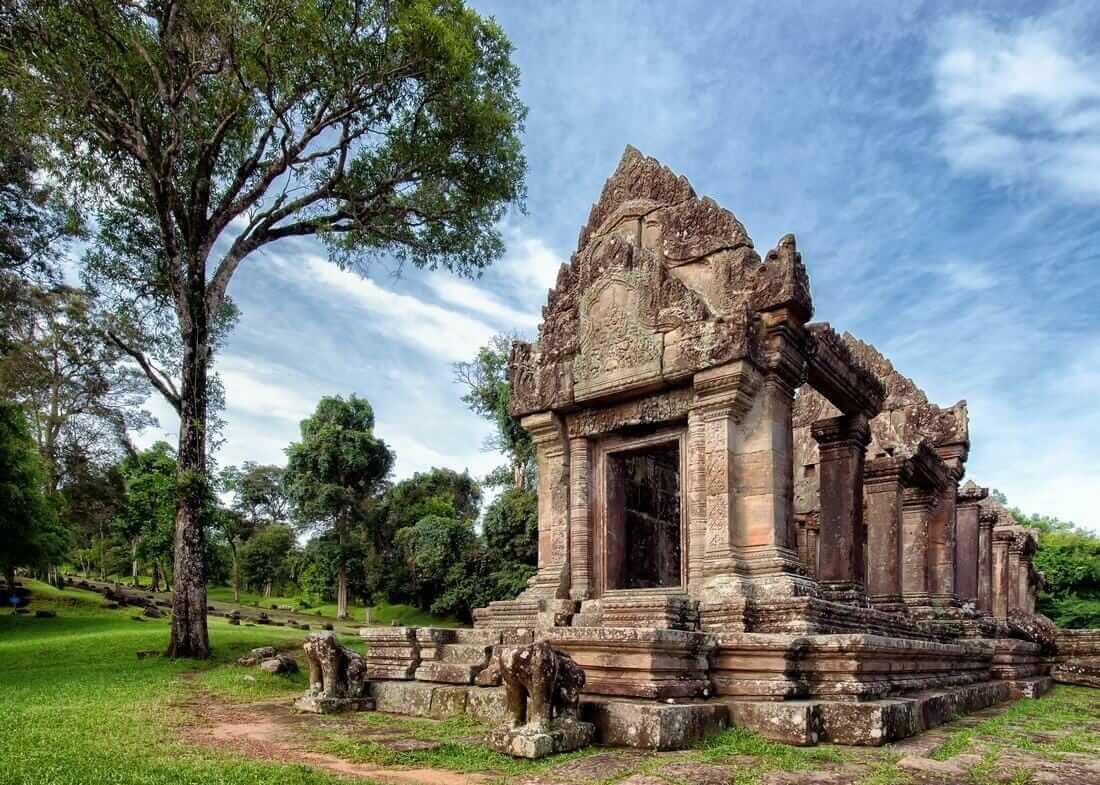 Darren Yaw loves the architecture of Prasat Preah Vihear, Cambodia.
Photo credits – Taken from https://www.traveltoasiaandback.com
Honestly, Darren and I love these historical sites. They are just so rich with beautifully intricate architecture that sometimes I forget that we're still on earth! And Prasat Preah Vihear is no exception. Darren would sometimes sit for hours just admiring the architectural gems these people have made.
8. Preah Vihear Preah Keo Morakot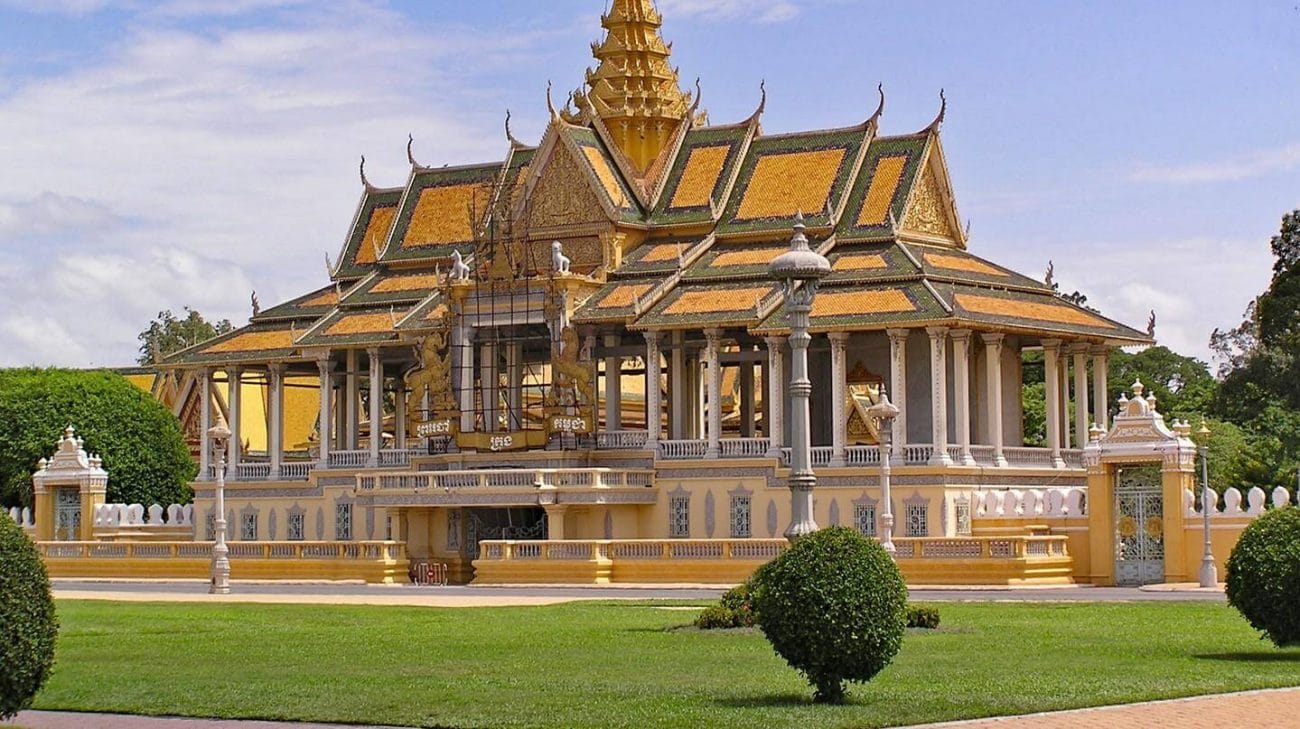 A palace with rich culture for those who are Buddhist, like Judie or Darren Yaw.
Photo credits – Taken from https://theculturetrip.com
You should come here to visit and experience Cambodia like nothing before! Inside the building you can see national treasures left behind by royals and many Buddhist tapestries. Till this day, the grounds inside are still being used for royal or various national ceremonies.
9. Koh Ker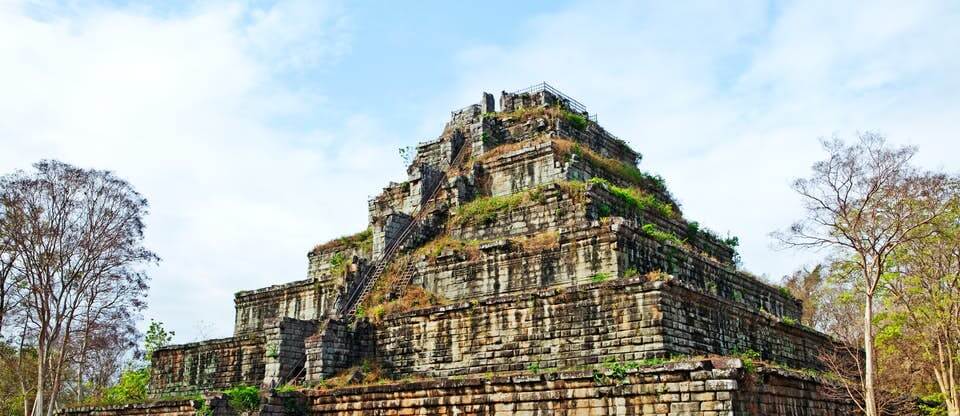 A castle in disguise! Darren Yaw's personal favourite place in Cambodia.
Photo credits – Taken from https://www.lonelyplanet.com/cambodia
I cannot emphasise how much Darren loved this temple. The structure, the location, even the moss growing around it. He said that he felt connected with its architectural shape and design. Both Darren and I would walk to the top and just stare in wonder at how magnificent this temple is. Definitely 10/10.
10. Prasat Kravan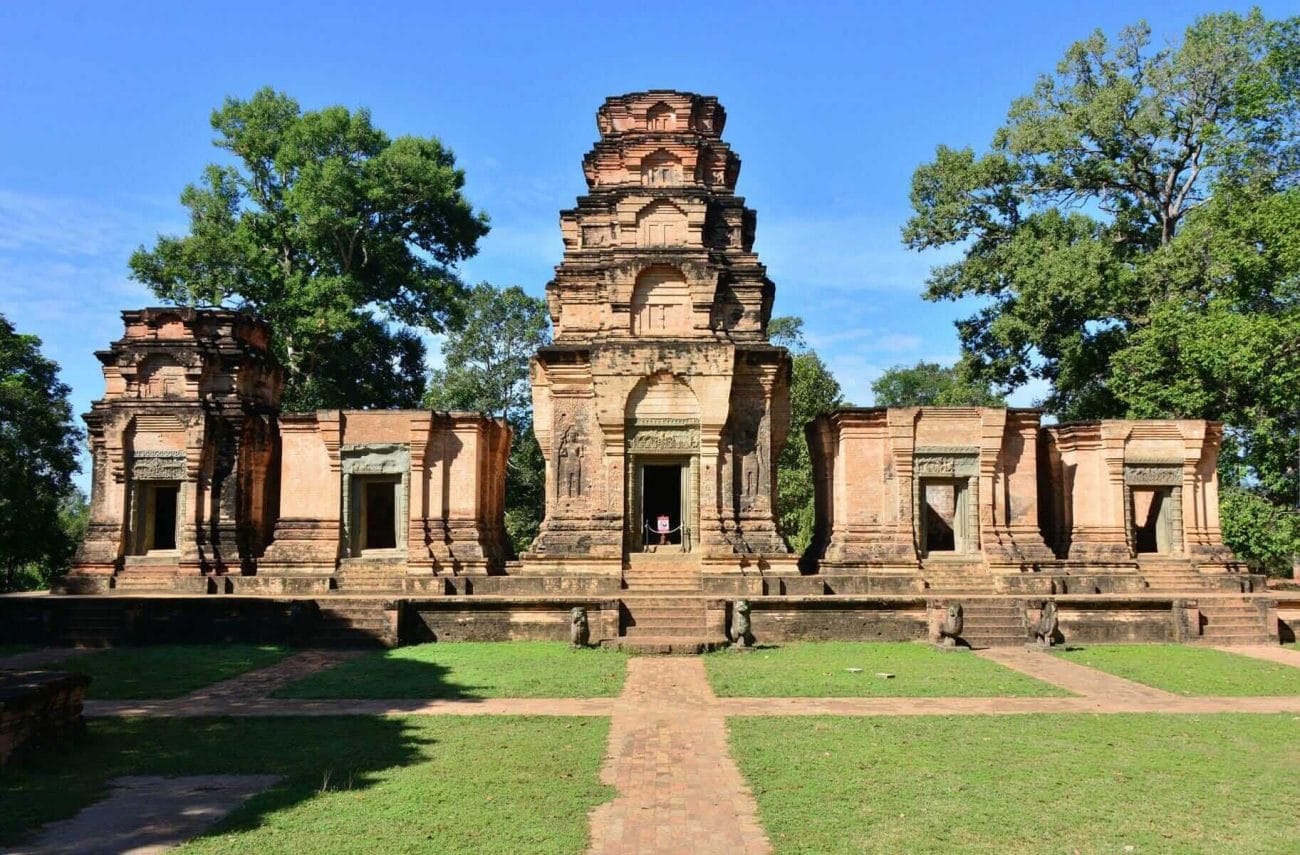 "This building would be perfect for a Wes Anderson-esque film!" – Darren Yaw
Photo credits – Taken from http://www.latinamericanstudies.org/prasat-kravan.htm
Last but definitely not least is Prasat Kravan. It was beautifully symmetrical from one angle. However some parts of it had fallen into disrepair due to natural weather conditions. Still it didn't stop it from being one of our favorite spots!